Hot Tub Hire Cardiff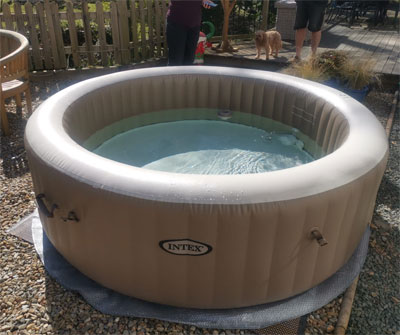 Searching for Hot Tub Hire Cardiff? It is that time of year again where we start to want to relax outside in our gardens. Fun Hire Wales continues to offer affordable hot tub hire across Cardiff and Surrounding areas with our no-fuss setup and hire service. We will set the hot tub up for you and provide you with any relevant usage or health and safety information you might need so you can enjoy total peace of mind.
Hot Tub Hire offers Affordable luxury
Hiring a hot tub may seem like a luxury, but it is a lot more affordable than you think. We work hard to offer you the most competitive hot tub hire in Cardiff and South Wales because we think everyone should have the chance to enjoy the relaxing warmth and therapeutic bubbles. "Not only are our hot tubs kept in great condition, but they're chosen for quality, too. We want you to experience the best hot tub hire service possible when you choose us!
PLEASE PHONE ON 07967 955773 OR EMAIL This email address is being protected from spambots. You need JavaScript enabled to view it. BEST PRICES AND AVAILABLE BOOKING TIMES
4 Person Hire £160 Booking Page

6 Person Hire £180 Booking Page

Hot Tub Hire For Weddings
You can hire one for your wedding and let your guests relax I style between the day and evening dos. Close your eyes and imagine how good your own guests will enjoy their own private hot tub. You know, both and they you deserve it and now you can afford it too, with high-quality hot tub hire delivered to your door.
How to Hire from Us
We now provide a fully contactless install service, leaving you with everything you need to have a fabulous, but most importantly, safe experience. We'll take care of everything, from delivery and set up of your hot tub, to emptying and packing it all away at the end. All you have to do is fill with water press the heat button, switch on the jets, lay back and relax.

– Social distancing rules will apply, you must STAY INDOORS on my arrival delivery/collection
– Anyone with symptoms can NOT hire
– Secure gardens only with no public access
– Only parties for you and your family in the same household are allowed
– We will not access the garden through your house