Front Combo Slide Castle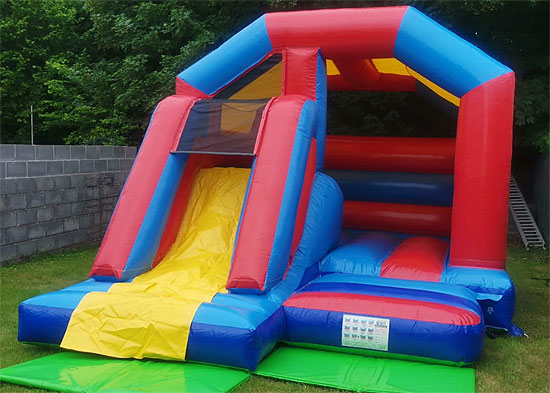 One of our latest castles is this fantastic, high-quality combo castle. They are called combo castles because the design combines the standard bouncy castle with a slide at the front or side of the castle. This one is at the front to help with space in the halls and rooms while being hired. With a Built-in rain cover, this is the best of both worlds as it has a bouncing area and a slide, super safe and enclosed the slide is polished and ready for your party.
Vibrant colours make this a very eye-catching castle. Perfect for up to 6 children at a time. The age group is 8 years old and younger.
£115
All major credit cards are accepted. Hassle-free booking.

Please call 07967 955773 for details
You can read our frequently asked questions page for more information and book using This email address is being protected from spambots. You need JavaScript enabled to view it.,or phone thanks