Large Princess Bouncy Castle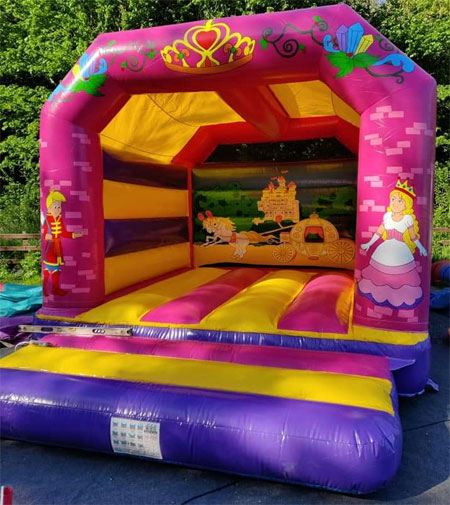 This is a new for 2021, slimmer range of bouncy castles, great for smaller back gardens and halls (always check the height of hall).
This princess-themed castle has great artwork and will make that Princess in your life very happy.
£125
All major credit cards accepted. Hassle-free booking.

You can read our frequently asked questions page for more information and book using This email address is being protected from spambots. You need JavaScript enabled to view it., or phone thanks

You can read our frequently asked questions page for more information and book using This email address is being protected from spambots. You need JavaScript enabled to view it., Facebook message or phone thanks
The more bouncy castles and or add-ons you order the more you save.