Fun party catering hire
Based in Carmarthenshire Fun Hire Wales have a varied selection of fun catering hire options for your party, outdoor event or fun day whether it is either indoors or outdoors.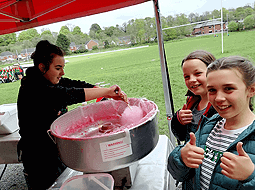 Candy Floss Machine Hire

Candy floss machine is great for all occasion's parties, fetes, fundraisers.

Huge profits can be made with candy floss every ones favourite.
More than one candy floss machine available!
---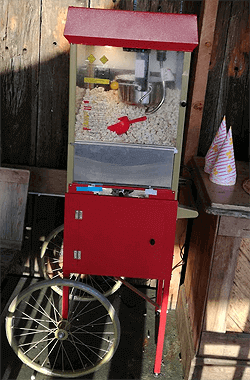 Popcorn Maker Hire for Parties


Whether it's at a night at the cinema or a day out at the beach, there's one unique smell that really gets the tastebuds tingling and mouths watering: freshly made popcorn!
Ask today about our popcorn maker hire in Wales

The popcorn maker always looks impressive when chidren see it upon entering their party venu.

The popcorn machine has an internal spot light so you can see it popping in front of you and also a base warmer to keep the freshly-made popcorn warm.

Get a quick quote
---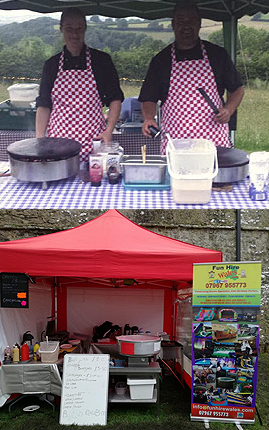 Crepe catering service for any occasion based in Carmarthenshire

Served with a large range of fillings/ Ring for details.
Served in front of you by our skilled staff to give your party the wow factor.
The finest ingredients, high quality Crepe machines and lovely staff to ensure your guests are delighted.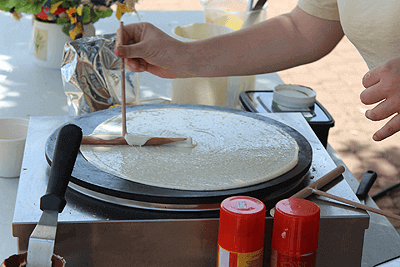 From Christmas work parties to anniversaries the service provided is tailored to your requirements.
A few crepe topping suggestions:
Sugar and Lemon
Maple Syrup
Cinamon and Apple
Black Forest Cherries with Dark Chocolate and Cream
Strawberry and Salted Caramel
Banana with Blueberries and Cream
Banana and Nutella
Blackberry and Apple Pie
---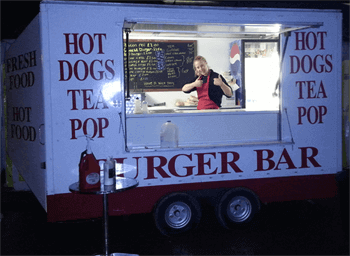 Burger Van Hire
Mobile catering hire at its best.

Make an impression! You can hire a burger can to serve crepes,Jaket potato's Burgers and sorft drinks...
Burger vans are an ideal, affordable hire option for corporate events, providing hot lunches on work sites, helping to fund-raise for school fairs and charity activities, and offering popular, fast food at festivals and charity days across Wales.
Why not hire a burger van for weddings and other parties for a fun and easy catering idea.