Hire pig roast catering equipment
Are you looking to hire pig roast catering equipment in the Carmarthen and surrounding areas?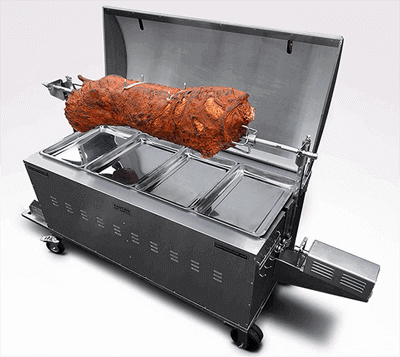 As part of the our Catering DIY roast hire service we don't just deliver our roast machines we will also show you how it works on delivery. Most hog roast companies do not provide these services so rest assure with us you are in safe hands. So, if you're either running on a tight budget or just want to do some show off to your friends, give us a call today?
We have 2 options for your DIY Pig Roast catering equipment hire.
Why not hire a pig roast machine and do it yourself!?
With our choice of top of the range pig roast machines/catering equipment you can make a day of it!
Hire the pig roast machine with pig already cooked
This just leaves you to serve and Carve the pig yourself. Bring out the inner chef in you!
Various catering equipment for hire so please ring us to discuss your requirements.
We collect clean .... No charge to you
We collect dirty .... You are liable for a charge