New for 2018 Party time Combo Castle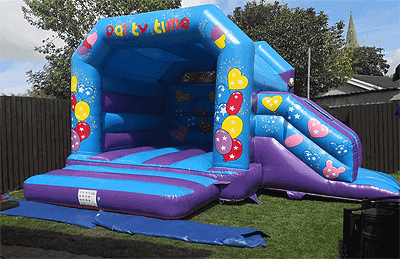 Dimensions: 16ftx 12ft
Location Suitability: Outdoors & indoors (subject to space)
Venue type Suitability: The Combo Castle can be used at any event including fetes, school activi-ty days, fund-raising events, summer play schemes, weddings, play groups and private parties.
Age Range: Great for all ages up to 12
Description: Our Combo Castle for hire features a slide and is a great attraction. Hire this multi-purpose inflatable castle for a fantastic attraction at any event or party.
With our combo castle being the slide on the front, it makes it very easy to fit into the smaller vil-lage hall unlike the previous style that would have the slide on the side, taking up twice the space.
Great add-ons: Diddy cars, soft play, giant games, fun catering (candy floss & popcorn makers) Add link to above items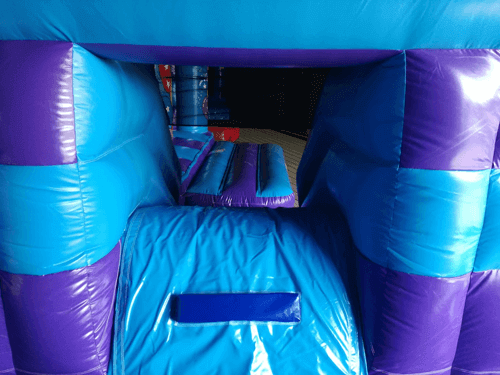 The more bouncy castles and or add-ons you order the more you save.