Pirate Toddler Play Zone Hire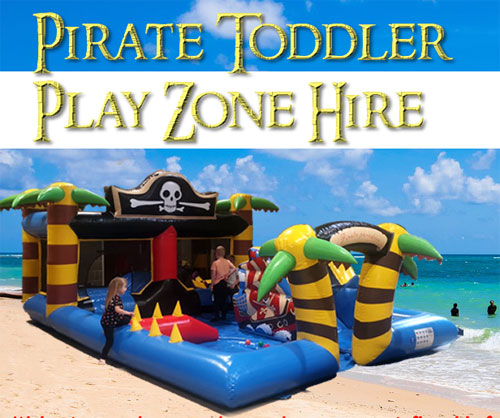 Fun Hire Wales is proud to say that we have a great inflatable for all those little pirates out there! The Pirate Toddler Play Zone Hire has a mini slide and mini ball pool as well as a mini bouncy castle. It also has some air jugglers for the ball pool balls to balance on. A pirate-themed party for younger kids would not be complete without it..
£165

Great Playzone for children and toddlers. Designed with the little ones in mind, it has a small bouncy castle, an enclosed play area, and a small ball pit/pool. It even has a small slide and air jugglers. If your little scallywag and his/her friends want to be a pirate for the day, then this is a fantastic high-quality hire item.
No#1 Pirate themed Party Hire Idea
As you can see from the picture, this is a highly detailed inflatable with a Pirate theme, palm trees, and a mini slide for endless fun toddlers' activities. This is fast becoming one of our most popular inflatables.
Available for indoor and outdoor hire as long as the weather permits, and you have enough space!
Dimensions: L:19.20ft W:14.60ft H:8.70ft
We have up to £5 million in public liability insurance and all our castles are safe to use and carry the necessary industry safety standards thanks to our sister company https://mobilepipatestingwales.co.uk/
Call today on 01559 318113
Other great suitable similar themed hire items include our pirate toddler mini activity bouncy castle and the prate peekaboo board. If there are older children attending the party or event or if adults want to get in on the fun then we have a choice of either the pirate obstacle course or the disco pirate disco bouncy castle complete with pirate booty and pirate artwork. :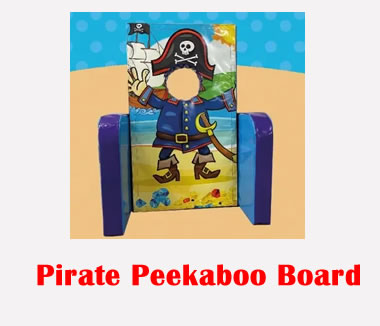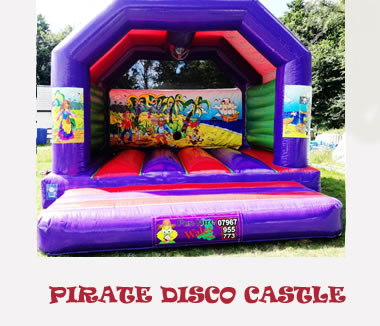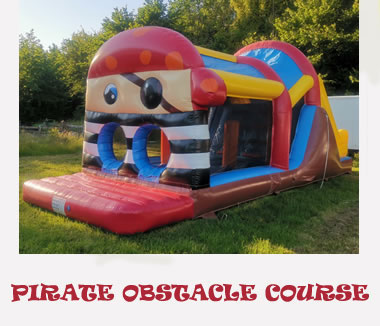 If you want to hire some fun food for your party the we offer, candy floss, popcorn, crepes and slushy drinks. read more