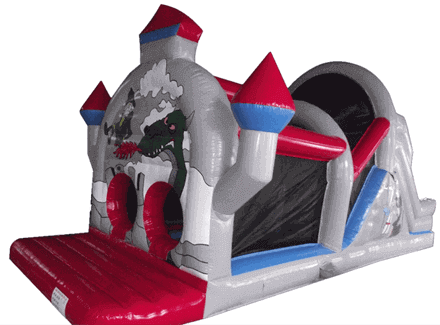 Castle Obstacle Course –
Sizes (LxWxH)/pcs: 10m(33.30ft) x 4.1m(11.5ft) x 4.48m(16.00ft)
This item is brand new and details are coming soon.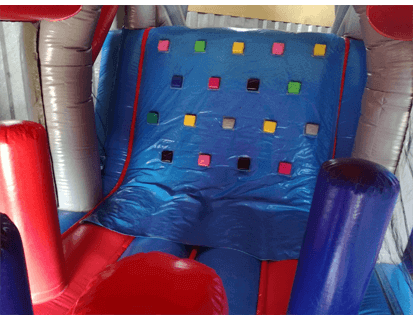 Inflatable Pirate ship themed assault course
Dimensions: 26ft Long, 12ft wide & 14ft high without mast
Location Suitability: Outdoors & indoors (subject to space)
Venue type Suitability: The assault course can be used at any event including fetes, school activity days, fund-raising events, summer play schemes, weddings, play groups and private parties.
Age Range: Suitable for up to 14 years


Description: Our Pirate assault course for hire is the ultimate multi-play inflatable and is a great attraction. Hire this challenging Pirate assault course for a fantastic attraction at any event or party. Great for parties that you cannot decide what bouncy castle you want as it is a few things rolled into one and suitable for both boys and girls.
Great add-ons: Diddy cars, soft play, giant games, fun catering (candy floss & popcorn makers)

Our Happy Clients for inflatable assault course.

Pirate Assault Course Hire Pembrokeshire: This thing was huge but was very impressive. A big hit with the ittle pirates a the party. Thank ou Jonothan for being so helpfull.
Mary Trott Tenby

Pirate Assault Course Hire Ceredigion: A great choice and there were few extra's thrown in by the helpful people at Funhire Wales.
Rhian Mathews Aberporth

Pirate Assault Course Hire Pembrokeshire: Children loved it!! It was quite a site seeing all those little pirates trying to stay upright!!
Dillan Edwards Pembroke Dock

Pirate Assault Course Hire Carmarthenshire: Your gonna need a bigger boat..er not! This is huge and great for loads of childen. We had about 40 in our kids party and they still talk about it.
Dillan Edwards Llanllwni

If you want more information, fill in this form. We will get back to you as soon as possible.